Pump Service Centre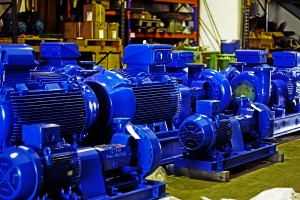 Mectron provides complete overhaul and repair capabilities of pumping systems.
Our services include:
Scheduled Maintenance
Pump Overhaul
Pump Retrofit and Upgrade
On-site Repair of Pumps
Site Installation of Pumps
Field Commissioning
Performance Testing of Pumps
Hydrostatic Testing
Mectron pump centre is housed in our 1,404m² factory and is fully equipped with the necessary tools and fixtures to handle the overhauling of pumps in the correct procedure.
A pump performance test can also be ordered after the repair and overhaul of the pump unit.

On-site Services
Ensuring installed pumps are running in the optimal condition and in accordance with prescribed operation instructions to ensure a smooth and trouble-free operation.
Our site team is technically trained and equipped with all the necessary diagnostic tools to provide the proper start-up and commissioning including condition monitoring.
This includes:
Pump and Driver Alignment
Measure of flow rate
Pressure Measurement
Power Measurement
Diagnostic Instruments at disposal by on-site team:
Pump Alignment Equipment
Vibration Analyser Brüel & Kjær Pulse Lite 3560L FFT Analyser
Power Analyser SKYLAB 9032 1kW to 1,000kW
Non-Invasive Doppler Flowmeter AURORA DDF- 4M / R240
Pump Testing Centre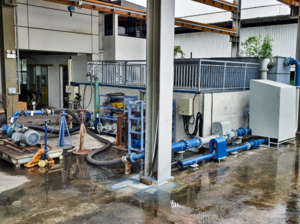 Our clients have seen and used the benefits of our pump testing centre. String testing including controllers, drivers and pumps are constantly being tested at our pump testing centre to ensure proper matching of equipment and assurance of pump performance as a complete aggregate.
Test Rig for Water
Test Rig for Viscous Oil