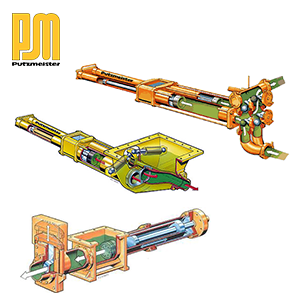 Putzmeister produces hydraulically driven piston pump for conveying high density solids in high pressure application.
The Putzmeister silos are designed and engineered especially for highly dewatered and viscous sludges of 10m³ to over 1000m³ capacity. The discharge of the material from the Silo bottom is accomplished by a reciprocating sliding frame that directs the sludge to a screw auger that doubles as the charging screw for Putzmeister high-density solids pump or to other discharging arrangements for truck loading, etc.
The system is odourless and maintenance free and prevents rat-holing and bridging that are typical problems in sludge and storage silos.
Features:
Oil Hydraulic Double Piston
Oil Hydraulic Single Piston
Oil Hydraulic Piston Pumps with Ball Valves
Oil Hydraulic Piston Pumps with Hydraulically Actuated Seat Valve
Applications:
Water Treatment Plants
Dredging
Power Stations
Waste Recycling
Chemical Industries